Conventional buildings are hard on the environment. Replacing them with new or refurbished modular buildings in virtually any residential, commercial or industrial application will reap "green" rewards!
According to the EPA, buildings are responsible for 68% of our overall electricity consumption, 38% of CO2 emissions, and 12% of our total water consumption. By 2025, they will be the largest emitters of greenhouse gases on the planet.
If you are contemplating a new building, consider modular construction. These prefabricated buildings are available new or used, and are a cost-effective way to get the space you need without the time or expense of a traditional brick-and-mortar building.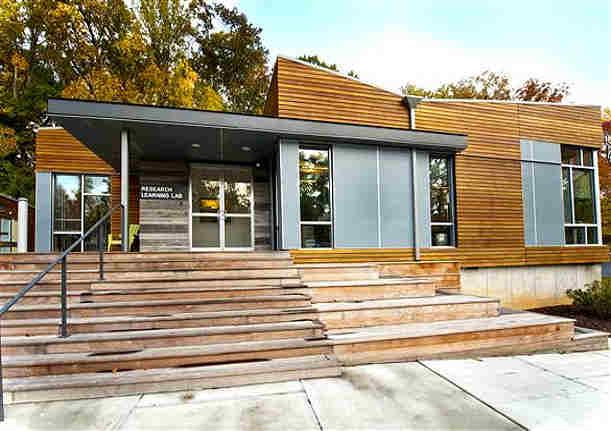 Visit the website of a modular builder, such as Modular Genius, to find out more about the environmental benefits of modular buildings, which include:
Cost/Time Savings – Utilizing modular buildings reduces design and construction costs by 20% to 40% and shortens the construction timeline by at least 40%. Factory-made modules are designed, engineered, fabricated and transported to your site for assembly to create a permanent building in just a few months.
Recycled Materials – Modular buildings are typically manufactured with recycled steel, which makes them strong, fire-resistant and mold-resistant, and with sustainably sourced timber.
Reduced Waste– Factory construction with accurate measurements and careful monitoring/protection of building materials reduces the potential for errors, a major cause of waste at an exposed construction site.
Quality Control – Every step of the modular fabrication process is precise, and there are regular quality inspections throughout, virtually eliminating unanticipated complications that frequently occur on site-built projects.
Durability– Modular construction results in a tighter building envelope, mainly because modules have to be more durable and sealed against moisture in order to travel long distances to the construction site without damage. This increases their energy efficiency, reduces heating and cooling costs and improves indoor air quality.
Enhanced Sustainability – Modular buildings offer better use of natural light through glass walls and open designs. Customers who want to further reduce their impact on the environment can take additional steps, including the installation of energy-efficient utilities, eco-friendly insulation, no-VOC or low-VOC (volatile organic compounds) interior wall and floor treatments, or efficient automatic sensors for lights and heating systems.
Reusable – If you move or need to remodel a building, modules can be disassembled and redeployed in new configurations or locations. Instead of spending a lot of cash to remodel, acquire more space by adding on a refurbished modular building to meet your needs.
LEED Compatible – Modular buildings compete in the same Leadership in Energy & Environmental Design (LEED) categories as stick-built structures.
Modular buildings are well-suited to use as classrooms and complete campuses, banks, medical centers, call centers, sales offices, warehouses, mobile construction offices, and hundreds of other applications. They are highly customizable, and are hard to differentiate from conventional buildings.
New and used modular buildings are available in a wide variety of dimensions – from under 1,000 square feet to over 20,000 square feet – with a variety of exterior finishes (brick, stucco) and siding options, roofing materials, and wall and floor finishes.  Single and multi-story designs can be configured to suit any conceivable purpose.
Manage your construction costs without sacrificing quality by utilizing refurbished modular buildings. They are cleaner, more energy efficient and more environmentally responsible than conventional construction.