Whether your need for modular office space is short term, long term, or permanent, there are portable office buildings available to suit your project and budget. They can also help your business earn points toward LEED certification, reduce your energy costs by as much as 10% to 40%, and provide beneficial "green" incentives. There are many benefits to being LEED certified which makes the use of portable buildings ideal for a wide range of use cases.
Portable modular offices are ideal for:
Business and sales offices
Medical/dental/veterinary offices
In-plant offices
Mobile office space
Jobsite project management offices
Guard and security offices
Modular office swing space
Modular structures can be created in nearly any design, from simple one-story buildings to contemporary multi-story office complexes. The exterior can be finished in cut stone, brick, stucco, siding, and a wide variety of other finishes to complement your environment and nearby buildings. You can choose from standard floor plans or customize a design to fit your unique requirements.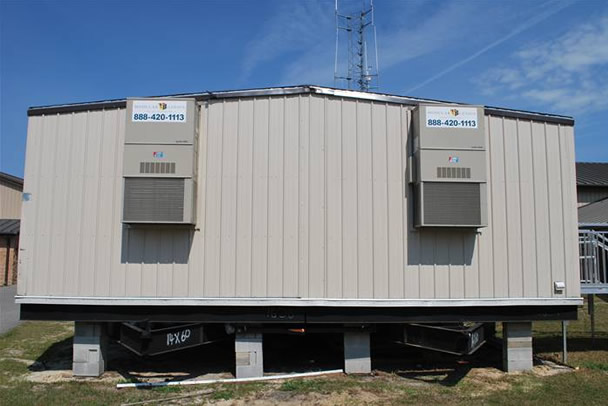 According to the EPA, buildings in the U.S. are responsible for 39% of total energy use, 12% of total water consumption, 68% of total electricity consumption, and 38% of CO2 emissions. By 2025, they will be the largest emitters of greenhouse gases on the planet. Why not take the opportunity to go green and reap the cost and environment-saving benefits by building a modular office? You can learn more about Green Modular Buildings at ModularGenius.com also since they have considerable expertise in this area.
Many cities offer incentives for building green. Instead of the lengthy permitting process for stick-built buildings (often 12 to 18 months), they may reward green builders and developers with faster permits. Some communities offer free planning assistance for sustainable buildings, as well as free signage, fee reductions, tax credits, grants or low-interest loans, and marketing incentives.
The modular building process is also inherently green. Modules are built with recycled steel and sustainable sourced timber, emission of greenhouse gasses during construction is greatly reduced, and factory manufacturing provides for greater accountability of materials and minimal waste. They can be erected on your prepared site quickly with minimal site disturbance.
Your modular office will also be far more resource-efficient. These benefits include:
Open designs with better use of natural light
Improved control over indoor air quality
Better sealing to reduce heating and cooling costs
Efficient automatic sensors for lights and heating systems
No-VOC/ low-VOC wall and floor coverings with fewer ozone-depleting toxins
Better fire and mold resistance
40% shorter construction timeline
Can be relocated, repurposed and/or recycled when no longer needed
Most modular manufacturers, such as Modular Genius in Joppa, Maryland, have in-house architects or relationships with outside architectural firms to accommodate all of your design requirements. Their modules come in a wide variety of dimensions, from under 1,000 sq. ft. to more than 20,000 sq. ft., can include pre-installed electrical, HVAC, plumbing and fire suppression systems, are priced for substantial savings, and are virtually indistinguishable from conventional office buildings.
Today's state-of-the-art manufacturing technologies, improved quality controls, and 3D and 4D design capabilities have enabled modular construction to fill the needs of a wide range of residential, commercial and industrial uses.  If your budget is too limited for new construction, whether conventional or modular, but you don't want to sacrifice quality, consider portable office buildings.